Crazy about chocolates? So are we. And, that's why we are here to share the homemade recipe of Chocolate Chip Cookie. Extremely delicious stuff, the chocolate chips cookies are simple to cook and they are great on taste. And once you eat, you will simply fall in love with the cute little pieces of wonder. An awesome teatime accompaniment, these are one of the best dessert recipes that comes handy to your frequent hunger pangs.
Plus, a homemade recipe in every way, these cookies are absolutely nutritious. A simple, straightforward Choco chips cookies also cut down your kitchen hours yet provide your family a tasty treat every time they have it.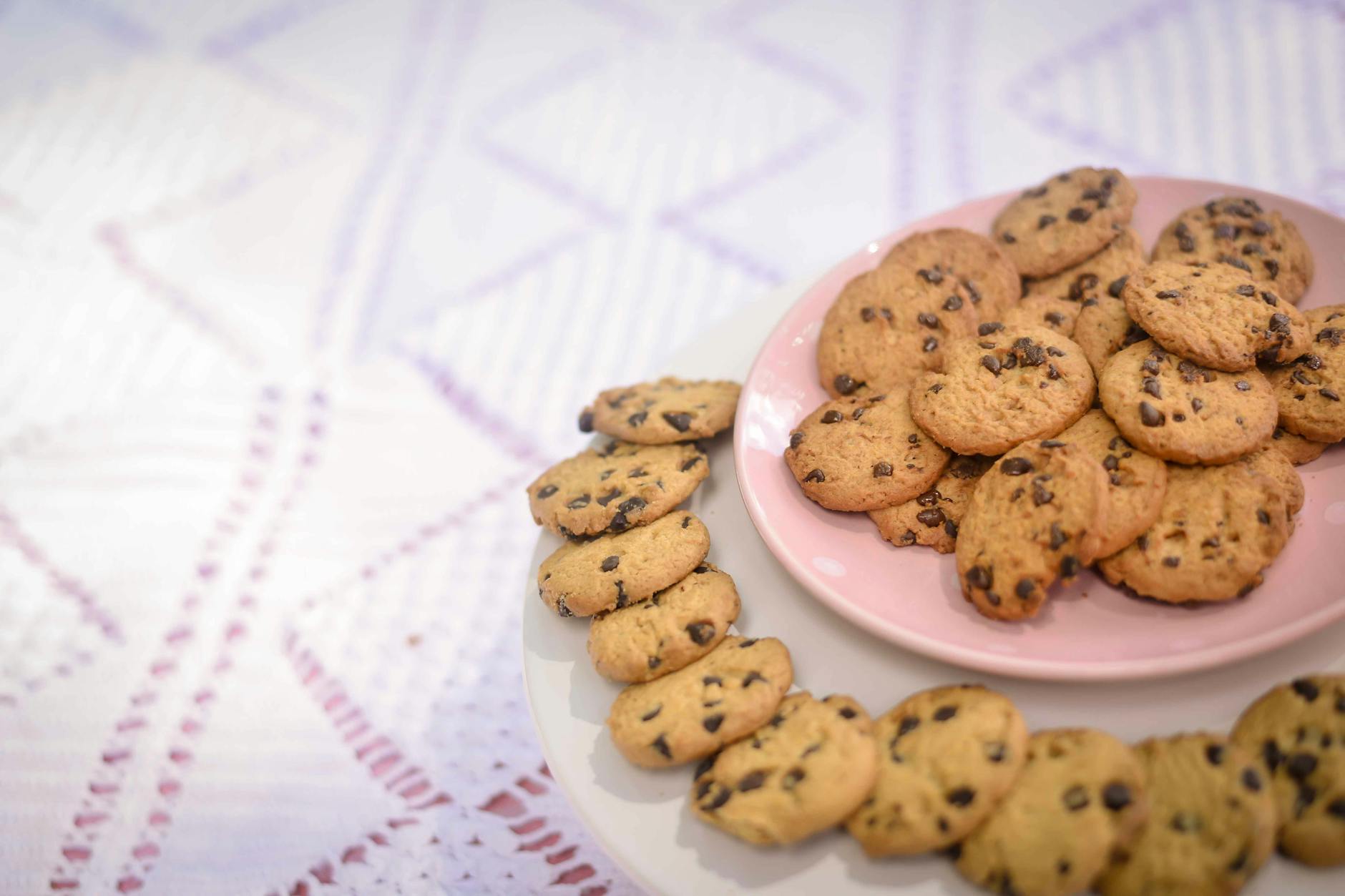 There's something really amazing about these crispy, chewy, doughy yet fully baked stuff. You simply can't ignore its heavenly taste.
So, let's get straight to the recipe and explore what it takes to prepare this crazy easy dessert recipe. But make sure to melt the butter before using it in the flour and making a dough. Keep in mind that proportions should be done correctly for the great taste.
Scrumptious Chocolate Chips Cookies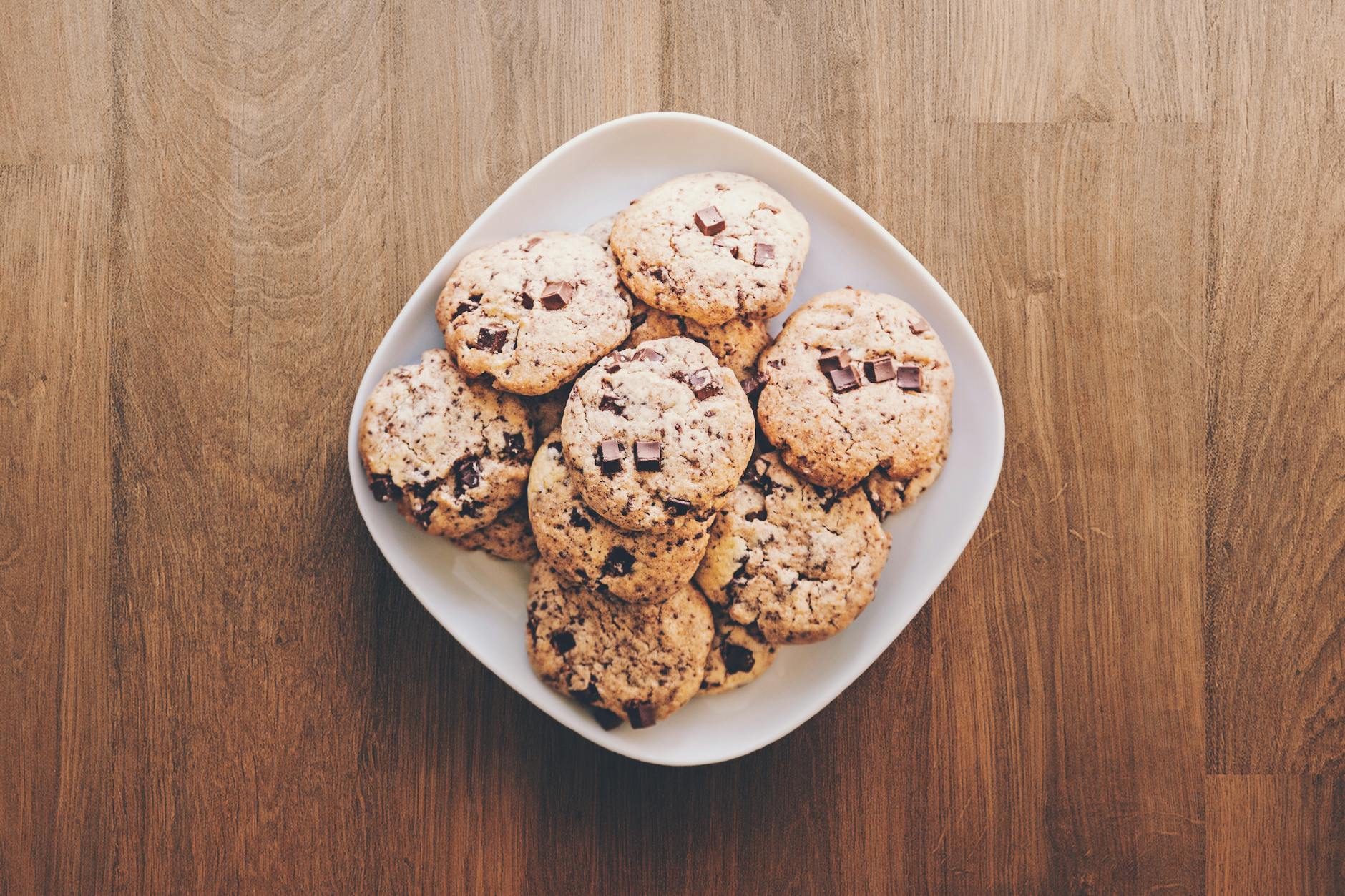 Ingredients
Adequate salted butter
Half cup white sugar with a bit coarse texture.
1 teaspoon of vanilla
Light brown sugar powdered ( as required)
An egg
Flour as required. Instead of cookies flour opt for all purpose flour
A container of baking soda ( get as much as required)
Salt for taste
Packaged chocolate chips about three cups. You can also go for a great combo of chocolate chunks & chips
Method Of Preparation
Preheat the oven to 400 degrees. If you do not have melted butter already, get the butter melted by placing it on the oven. Within 40 seconds, butter will be absolutely melted. Make sure that the butter doesn't feel hot. The idea of microwaving is to get things done in an easy and effortless manner.
Now mix the sugar & butter, and whip it thoroughly to get a frothy mix. Now add few drops of vanilla essence and the egg, whip it in a blender. Within next 10 seconds the mix is ready. Make sure not to whip the egg for some more time, else the cookies will get hard.
Now add baking soda, salt & flour together. Whip it until crumbles form. Now press the crumbles to form a dough. Use your hands to pour in the choco chips in the dough
Once done, now roll the dough to form large balls and put them on the cookie sheet. Bake them for 9-11 minutes until the puffy cookies shows out. Let them sit for at least half an hour until they cool down.
During the cooling, these super delicious cookie doughs will take the shape of a buttery soft, dense cookies that you will savor forever.
So, what are you waiting for? Get your homemade chocolate chips cookies ready in just an hour. Store your handmade cookies in an airtight container to keep these soft for few days. You can also freeze your homemade cookies.